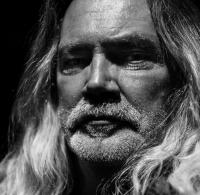 willemrasingart
"Make humour not war!"
Amsterdam, Países Bajos
Miembro desde hace February 19, 2008
wrasing1.wix.com/willemra...
2 548 025
vistas
599
comentarios
183
favorecido(s)
Informaciones profesionales
Nombre
Willem Rasing
Cumpleaños
1954-10-14
Educación
Artacademy
Técnicas
As various as possible
Instrumentos
Paint, pencil, collage and computer
Influencias
Ralph Steadman, Rembrandt
Viñeta favorita
Myself
Informaciones Personales
I studied arts and arthistory on several academies. I'm working as an illustrator/free artist. I'm joining cartoonfestivals allover the world and am an international pricewinner. President FECO-Holland.
Contactos de willemrasingart
(176)