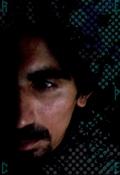 Recep ÖZCAN
"Recep ÖZCAN"
Bursa, Turquía
Miembro desde hace January 02, 2013
recepozcancartoons.tr.gg/
117 078
vistas
19
comentarios
20
favorecido(s)
Informaciones profesionales
Nombre
Recep ÖZCAN
Cumpleaños
1981-06-30
Educación
Master of Solid State Physics and Master of Physics Education and also 6 years Painting, Design and Art Educations
Técnicas
Water Colour - Oil - İnk - Marbling- Tezhip - Çini - Minyatür
Instrumentos
All kinds of painting tools
Viñeta favorita
Asterix
Informaciones Personales


My short biography is not long enough to write something. But i did something and i love drawing cartoon. i hope i will be able to draw something during all my following years, as long as possibble...