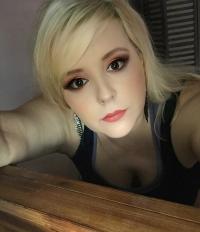 frostyhut
Tacoma, WA, Estados Unidos de América
Miembro desde hace July 24, 2009
www.frostyqueendesign.com
685 320
vistas
1 080
comentarios
100
favorecido(s)
Informaciones profesionales
Nombre
Kim (Maxine)
Cumpleaños
0000-06-16
Educación
I studied music and theater in college. I would like to take an art class someday!
Instrumentos
Photoshop
Influencias
Boody Rogers, Graham Ingels, Leonard Starr, Bud Handelsman, Max Beerbohm, Martin Rowson, Basil Wolverton, Ronald Searle, my toonpool friends
Viñeta favorita
too many!
Informaciones Personales
My Toonpool collections are - Art of Composition, Kings and Queens, Painting Parodies, Retro, Romans, Therapy, and Vikings! My work has appeared in Classical Guitar Magazine and the Hamburger Abendblatt.
Contactos de frostyhut
(197)