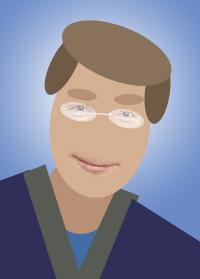 prinzparadox
"A calm rebel in the world of kilobytes, kilowatt and kilocalories"
Port-au-Prince Paradoxe, Alemania
Miembro desde hace November 15, 2007
www.polandt.com
338 385
vistas
293
comentarios
59
favorecido(s)
Informaciones profesionales
Cumpleaños
1979-10-19
Educación
ground school, gymnasium
Técnicas
clickable
Instrumentos
mouse, dog, cat
Influencias
W.C. Fields
Viñeta favorita
Gossamer
Informaciones Personales
I rather found toonpool by chance, because I got paralyzed by a tuna salad after swimming in my private pool. I got in deep trouble, maybe because of the coldness in my bones and the vapors at the pier. And now I'm here... well. Germany, for your interest, my dear homegrounds lady, has become a land of objectivity.
Contactos de prinzparadox
(393)