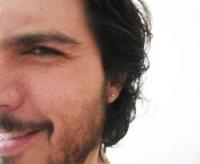 Burak Ergin
Turquía
Miembro desde hace February 01, 2010
www.burakergin.blogspot.c...
212 564
vistas
331
comentarios
110
favorecido(s)
Informaciones profesionales
Nombre
Burak Ergin
Cumpleaños
1975-02-06
Informaciones Personales
Önceleri resim ve çeşitli çizim denemeleri yaparken, ortaokul yıllarında karikatüre yöneldim. Yeni yapılandırılmakta olan Karikatürcüler Derneği Ankara Temsilciliği'yle tanışmam, karikatür konusundaki deneyimlerimi arttırmamda ve görsel sanatlara duyduğum büyük ilginin, neredeyse tümüyle karikatür üzerinde yoğunlaşmasında büyük rol oynadı. O tarihlerde temsilciliğin en genç çizeri olarak tanınıyordum. ODTÜ'de okuduğum yıllarda karikatürlerimde görsel içeriği güçlendirebilmek ve teorik bilgimi arttırabilmek amacıyla bir yandan da üniversitede resim derslerine katıldım. 2000 yılında İTÜ Çevre Mühendisliği bölümüne, ardından da yine İTÜ'de İnşaat Mühendisliği bölümüne başladım. 2005 ve 2006 yıllarında bu bölümlerden mezun oldum. Karikatürcüler Derneği üyesiyim. Bu güne kadar çeşitli sergi, albüm ve dergilerde çok sayıda karikatürüm yer almıştır. Ulusal ve uluslararası yarışmalardan kazandığım bir çok ödül bulunmaktadır. Aktif olarak çizerliğe devam etmekteyim. At very young ages, i began caricature/cartoon at great adventure. There are my many cartoons that was published and exhibited, also many awards in national and international cartoon competitions. I am a member of The Association Of Cartoonists In Turkey.
Portfolios

Burak Ergin (2)
Contactos de Burak Ergin
(55)