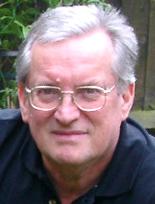 Flantoons
Hampshire, Reino Unido
Miembro desde hace August 28, 2008
www.flantoons.btinternet....
337 998
vistas
95
comentarios
2
favorecido(s)
Informaciones profesionales
Nombre
Mike Flanagan
Cumpleaños
1947-06-30
Educación
Art school
Técnicas
Felt tip then photoshop.
Instrumentos
Felt tip then photoshop
Influencias
Fear of starving
Viñeta favorita
Gerald Scarfe
Informaciones Personales


I've lived in South Africa, Australia and now in UK. My background is art school training. Then advertising agency slave in the art dept of many of the big companies like J Walter Thompson, McCann Erickson and Lintas. Escaped into the world of freelance cartooning 30 years ago and have been enjoying it ever since. I supply cartoons to magazines newspapers and PR companies worldwide.