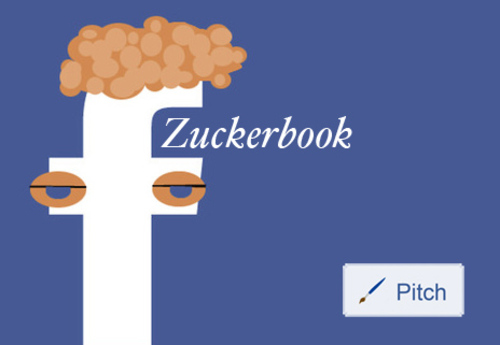 3333
ZUCKERBOOK PITCH

de
toonpool com
on 23 de February de 2011
WE LIKE TO ANNOUNCE A NEW CONTEST. We are searching for the best artworks about:

• Facebook (cartoon) or
• Mark Zuckerberg, head of Facebook (caricature)


EASY RULES:

1.) Please upload contest's cartoons on toonpool.com (starting now). Number of entries is unlimited.

2.) Stringently required is a tag 'zuckerbook' for each entry to join (for old cartoons too).

3.) We will collect and display all Zuckerbook-cartoons in our blog.

4.) Deadline for submissions is Feb 28th (22:00h CET).

5.) A Jury from a Berlin Art Academy, 30 lecturers & professors, will gather on March 1st to determine the winners.

6.) Winners will be announced in our blog section on March 4th.

7.) Any recourse to courts of law is excluded.

8.) this pitch is in no way sponsored, endorsed or administered by, or associated with, Facebook.

The artwork used for the preview is done by Junior Lopes.