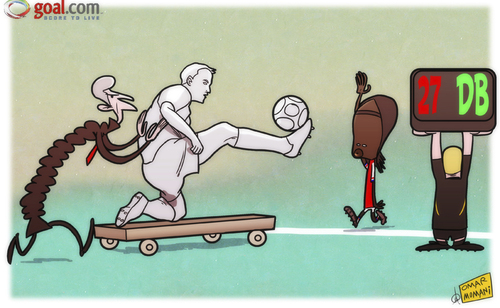 1693
Wenger new Plan B as Bergkamp

4
Applause

de
omomani
on 01 de March de 2013
When Arsenal fans see Gervinho miss yet another sitter from all of six-yards out, oh how they must long to be back in the days of Dennis Bergkamp pirouetting around Newcastle's Nikos Dabizas to score one of the most beautiful goals of all time.

Well, with a little bit of architectural initiative, Gunners boss Arsene Wenger is rolling back the years to give the club's search for a long-awaited trophy an extra push.

Plans are in motion to immortalise the masterful Dutchman with a statue placed outside the Emirates, although many fans would perhaps still rather have the 43-year-old on the pitch...