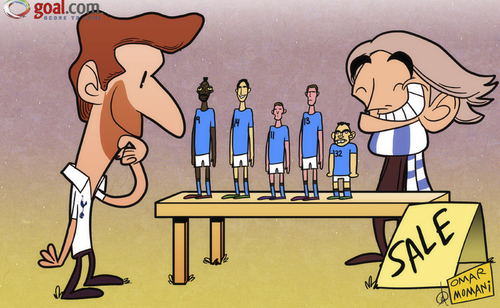 2421
Villas Boas first in line

1
Applause

de
omomani
on 09 de July de 2012
With Emmanuel Adebayor edging closer to a permanent move to Tottenham, Manchester City are set to complete the first sale in what is likely to be a large clear-out at Eastlands this summer.
The Premier League champions are keen on significantly shrinking their staggering wage bill by getting rid of several fringe players, with Roque Santa Cruz, Kolo Toure and Adam Johnson all tipped to leave the Etihad Stadium before the end of August.

Spurs boss Andre Villas-Boas may have pounced first, but he is likely to be joined by other managers in a summer sale which could offer some real bargains.
adamjohnsonaleksandarkolarovemmanueladebayormanchestercitymanciniroquesantacruzteveztottenhamvillasboas