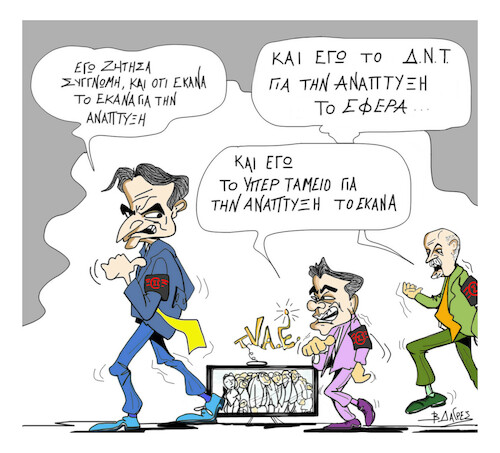 Train accident
#422271 / vista 279 veces

de
vasilis dagres
hace 1 semana

1
Applause
MITSOTAKIS
I apologized, and I said I did nothing, because I quickly wanted to increase investor profit so that growth in the country can come.
TSIPRAS
And I, under the guidance of foreign European interest -bellings, set up a fund where I put all the country's public infrastructure to sell ease and quickly, I did it for growth.
PAPANDREOY
And I brought the International Monetary Fund, I did it for the development of the country.
All these foreign and domestic so-called democrats show with their actions how much our lives and the lives of our children are worth to them. Fifty-seven young people are nothing to them, profit above all...
Política » Nacional Internacional Otros Políticos Partidos Democracia