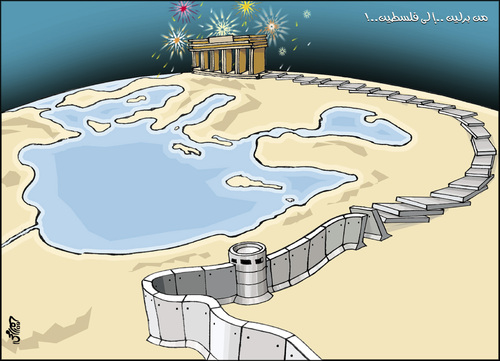 4307
The Dominos Full
de
samir alramahi
on 12 de November de 2009
Orient (dominos) Express
At Brandenburg gate Celebrations Began in Germany on the 20 years after the fall of the Berlin Wall.
During the celebration a "symbolic destruction of the wall" has been done by fencing down about a thousand of huge color stones (domino), which stated walls.
All the walls are not more than a (dominos)!!