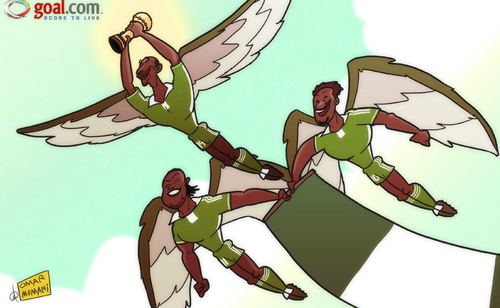 1855
Super Eagles soar

1
Applause

de
omomani
on 13 de February de 2013
Nigeria were crowned Africa Cup of Nations champions on Sunday.

Sunday Mba scored a stunning goal to clinch a 1-0 victory for the Super Eagles over Burkina Faso.

Chelsea star Victor Moses was named player of the tournament and Jon Obi Mikel was declared man of the match as Nigeria claimed their first Africa Cup of Nations since 1994.
2013africacupofnationsjonobimikelnigeriasundaymbavictormoses