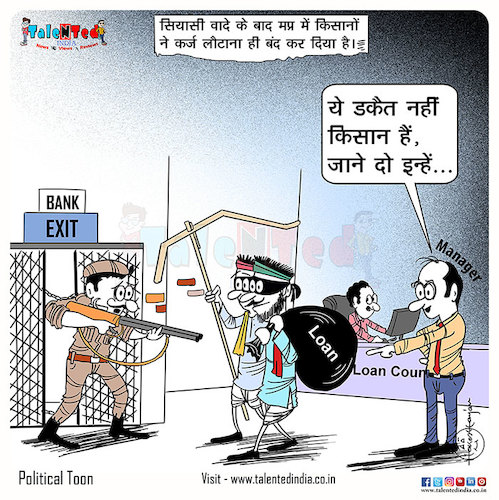 481
Such effect of promises ...

0
Applause

de
Talented India
on 04 de December de 2018
Political promises that started before the assembly elections in the state have affected the farmers and the lending banks. For this reason the farmers have stopped repaying the loan. Cartoonist's view on this issue ...
Política » Elecciones Políticos