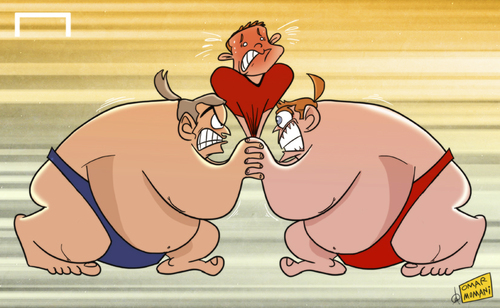 2412
Stuck in the middle with Roo

5
Applause

de
omomani
on 20 de July de 2013
The transfer window ramped up a notch on Wednesday morning as reports surfaced of a Chelsea offer for wantaway Manchester United forward Wayne Rooney.

Though the initial report claimed Juan Mata or David Luiz were offered in part-exchange, Chelsea refuted the suggestion with a timely statement following news that United had rejected the bid.

However, one thing is for certain; the Blues have identified Rooney as their No.1 transfer target, as Jose Mourinho indicated later that afternoon. For now though, Rooney is left as the man in the middle of Moyes and Mourinho.