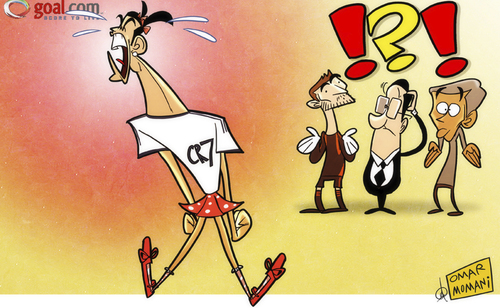 1921
Real Madrid bemused by Ronaldo

1
Applause

de
omomani
on 06 de September de 2012
Real Madrid star Cristiano Ronaldo has put the football world on alert by admitting he is upset with a "professional issue" at the club.

The Portuguese scored his 149th and 150th goals for Los Blancos in their weekend win over Granda, but refused to celebrate either strike, before revealing his reasons afterwards.

Ronaldo insisted his unhappiness has nothing to do with Andres Iniesta winning Uefa's best player award ahead of him, but who realy knows what's on Ronny's mind?