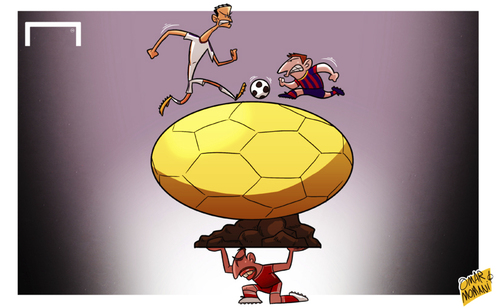 Messi and Ronaldo last chance
#210897 / vista 3197 veces
Saturday's El Clasico has extra significance for both Lionel Messi and Cristiano Ronaldo as the duo look to halt Franck Ribery's pursuit of the Ballon d'Or.

The France international's scintillating form inspired Bayern Munich in their treble-winning campaign last season and so far this term the 30-year-old has picked up where he left off, which makes him a strong contender to scoop Fifa's highest individual accolade ahead of the Barcelona star and the Real Madrid ace.

Will Messi or Ronaldo be able to put in a Ballon d'Or-winning display at Camp Nou?
barcelonabayernmunichclasicocristianoronaldofifaballondorlaligamessirealmadridribery