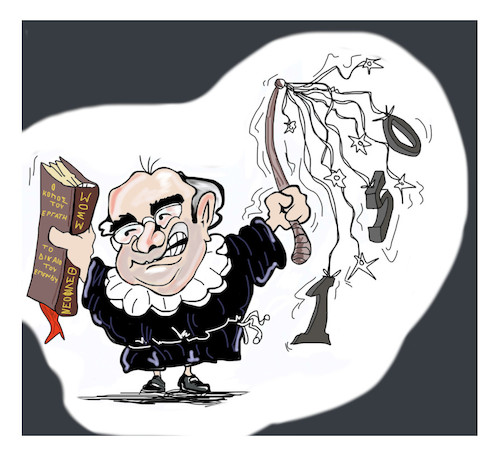 412
Kostis Hatzidakis

de
vasilis dagres
on 14 de June de 2021
the work of the worker, in the law of the investor.
The neoliberal labor minister of the Greek oligarchic government abolishes eight hours of work, increases unpaid overtime from one hundred to one hundred and fifty, and leads workers into the middle of slavery and servitude.

Ο νεοφιλελεύθερος υπουργός εργασίας της ολιγαρχικής κυβέρνησης της Ελλάδας , καταργεί το οχτάωρο της εργασίας , αυξάνει τις απλήρωτες υπερορίες από εκατό σε εκατόν πενήντα , και οδηγεί τους εργαζόμενους στον μεσαίωνα της δουλείας και της σκλαβιάς .
Política » Nacional Internacional Elecciones Economía & Dinero Trabajos & Social Histórico Otros Políticos Partidos Democracia