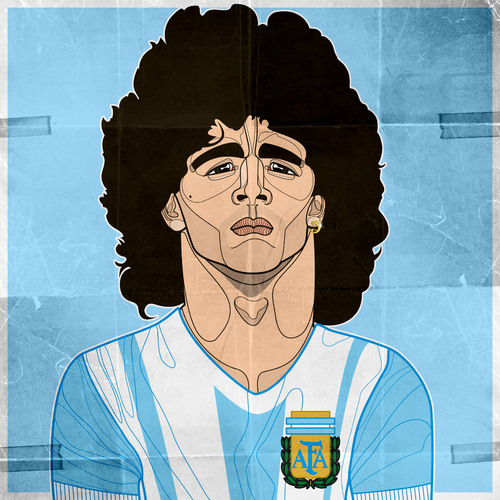 7421
El Pibe

de
GlaucoDiogenes
on 22 de September de 2009
The World's Top Illustrators Draw The World's Top Footballers 'Football Heroes' is a complete collectors picture album featuring 60 World Cup

Teams: all the 2006 qualifiers plus the most famous teams from World Cup history, including England 1966. It contains over 700 individual player portraits drawn by 50 illustrators from 17 different countries. 'Football Heroes' is a non-profit project. All the illustrators involved have donated
their time and talent for the love of the game. The book was conceived and designed by Jerzovskaja and Ashi, two Swiss illustrators obsessed with football, sticker albums and illustration.

'Football Heroes' is officially launched on 1st March 2006.

Editorial Use: Any images from the book may be used free of charge.
Download hi-res files from www.footballheroes.org/press/
Technical Spec: Hardback, 160 full colour pages, 800 illustrations
Availability: Online from www.footballheroes.org. Individual booksellers tba.

Waldir Pereira