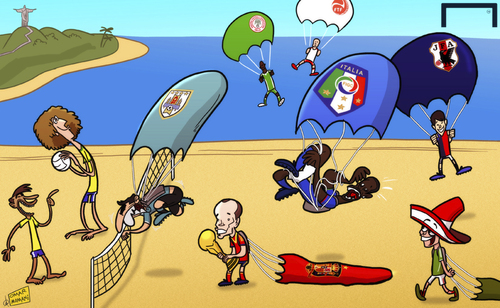 2540
Confederations Cup 2013

3
Applause

de
omomani
on 16 de June de 2013
With the World Cup under a year away, host nation Brazil stage the 2013 Confederations Cup with the rest of the world set to get a glimpse of what the country has to offer.

The hosts kick off proceedings on Saturday evening against Japan, with the likes of Oscar, David Luiz, Hulk and Neymar all expected to be in action.

And if that game alone does not boast enough big names, Spain have a star cast including Juan Mata, Fernando Torres and Andres Iniesta, Italy have Mario Balotelli and Andrea Pirlo, and Uruguay boast Edinson Cavani and, of course, Liverpool striker Luis Suarez.
uruguaytahitisuarezspainnigerianeymarmexicokagawachicharitobalcazarhernandezjavierjapanitalyiniestaluizdavidcupconfederationsbrazilbalotelli