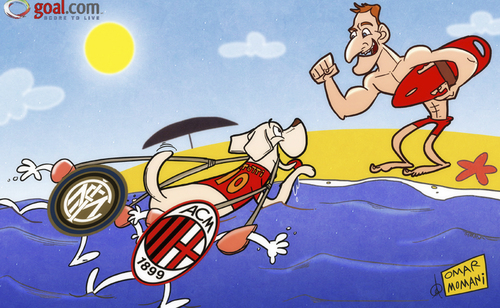 2187
Can Tottis dog save Serie A?

2
Applause

de
omomani
on 16 de July de 2012
Francesco Totti just can't do anything wrong - a skill that appears to have translated to his pets, past and present.

Ariel, a labrador whom Totti donated at a young age to be trained as a professional sea rescue dog, made headlines on Sunday when it emerged that she had saved an eight-year-old girl and 64-year-old man from drowning in the Sant'Agosto area.
With the animal's life-saving abilities now proven, the young mutt may now want to help by bailing out some of Italy's biggest clubs to help make a real game of it in Serie A...