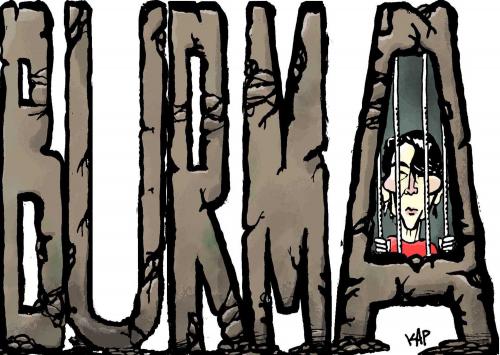 7475
Burma. Union of Myanmar. Eng.

de
kap
on 25 de August de 2009
Suu Kyi faced a maximum five-year sentence for violating the terms of her house arrest by harbouring uninvited American John Yettaw, who swam to her lakeside home on May 4 and stayed for two days.
Suu Kyi has been confined for 14 of the past 20 years, ever since the military regime refused to recognise her National League for Democracy's landslide victory in the last elections held in 1990.
suukyiburmabirmaniamyanmardemocracydictatorshipprisionfreedom
Más de kap

Putin en el o...

Bye Bush!

Europe