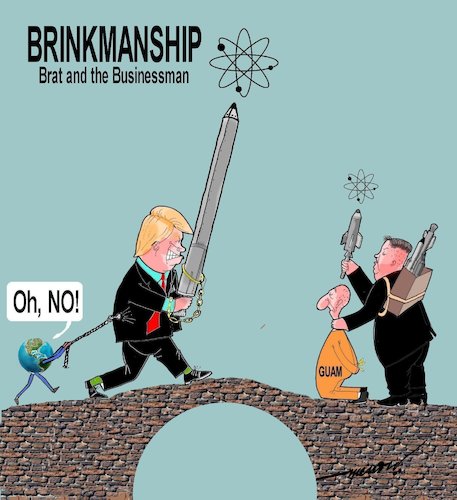 3314
Brinkmanship

2
Applause

de
kar2nist
on 15 de August de 2017
Fools rush in where angels fear to tread...
US President Donald Trump issued a new threat to North Korea , saying American weapons were "locked and loaded" as Pyongyang accused him of driving the Korean Peninsula to the brink of nuclear war.
Now brinkmanship is a dangerous game. If you miscalculate your threats or misunderstand the other side's motivations, you might leave the other side with no choice but to respond aggressively. This might lead to a war of mutually assured destruction that neither side wants but neither side can avoid.
Política » Conflictos & Guerra