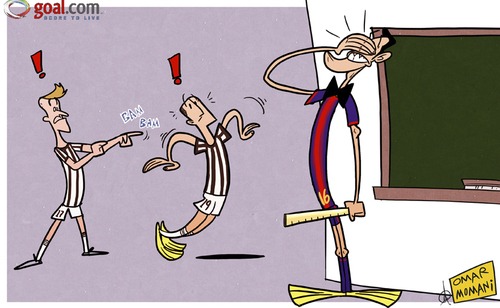 2148
Bonucci the bad diver

0
Applause

de
omomani
on 12 de December de 2012
Juventus striker, on loan from Arsenal's Nicklas Bendtner mocked his teammate Leonardo Bonucci, after the later tried to playfully dive, in order to get a penalty.
Danish international on his own account on Twitter joked "who fired on Bonucci? Haha :)"

It seems that Bonucci was a failure to learn scuba diving ...
barcelonabusquetsjuventusleonardobonuccinicklasbendtnerserie