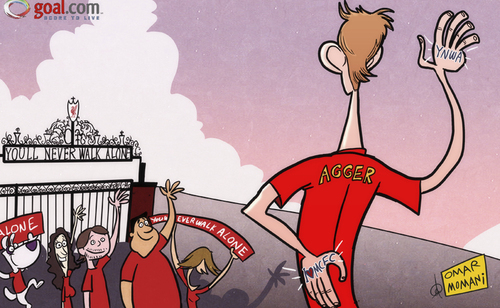 2640
Agger

1
Applause

de
omomani
on 16 de August de 2012
Daniel Agger may have given the strongest sign yet of his intention to remain at Liverpool this week by having the club's famous 'You'll Never Walk Alone' slogan tattooed onto his knuckles.
The Danish defender has been linked with an Anfield exit throughout the summer, with Premier League champions Manchester City believed to be keen on his services.

Yet despite the 27-year-old's gesture of his love for Liverpool, the lure of the Etihad Stadium and its riches may prove too tempting even for Agger.