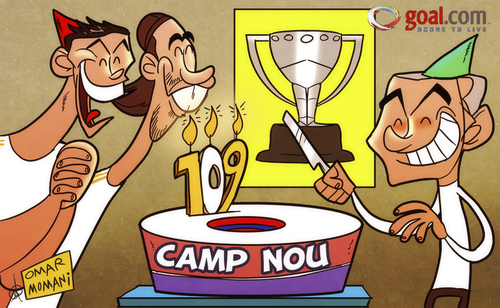 1950
109 not out!

1
Applause

de
omomani
on 23 de April de 2012
April 21, 2012 could become one of the most important dates in Real Madrid's recent history. A 2-1 victory against arch-rivals Barcelona in the Clasico on Saturday could prove to be the defining moment of the Spanish season, as goals from Sami Khedira and Cristiano Ronaldo put Pep Guardiola's side to the sword for the first time in La Liga since 2008.

And to cap a memorable evening, Los Blancos have now scored the most goals in a single Primera Division campaign, surpassing the previous record of 107 set under former boss John Toshack in 1989-90, and achieving the feat with four matches remaining.

So not only have Madrid taken a significant step towards ending Barcelona's domestic dominance, but their astonishing scoring feat provides an extra sweetener for Jose Mourinho and his players.