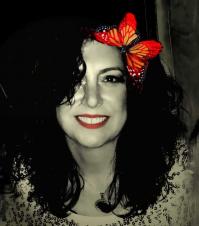 semra akbulut
"hayatı güzel yaşamak..."
Turquía
Miembro desde hace November 17, 2012
166 397
vistas
15
comentarios
2
favorecido(s)
Informaciones profesionales
Nombre
Semra Akbulut
Informaciones Personales


SEMRA AKBULUT Born in 4 February 63, in Edremit. After finishing her high school education in Edremit, she went to Marmara Üniversity of Fine Arts Faculty, to study Textile Design between the years 1980-1984. She worked as a fashion stylist for a while. Then, she worked on some graphic design projects as art director, in different agencies. After quitting Keskin Color Ltd. Şti., she has been working freelance on her projects. Edremit'te doğdum..1984 yılında marmara ün. Güzel Sanatlar Fakültesinden mezun oldum..Çeşitli ajanslarda grafik üzerine çalıştım...2006 yılından beri evde çalışmalarıma devam ediyorum..