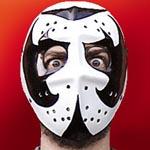 sassatattoo
Londrina, Brasil
Miembro desde hace March 10, 2009
www.flickr.com/photos/sas...
47 472
vistas
4
comentarios
6
favorecido(s)
galería de sassatattoo
(5)


Informaciones profesionales
Nombre
Sassá
Cumpleaños
1976-02-19
Educación
fine arts graduated
Técnicas
Cartoon + Tattoo
Instrumentos
blue pencil, nankim, Photoshop, Illustrator
Influencias
Sergio Aragonés, Crumb, Tex Avery
Viñeta favorita
Groo, the wanderer
Informaciones Personales


I'm a 33 years-old boy. I love my family, animals,draws,tattoos, hotrods and rock n' roll. My alterego Nösferatus plays a two strings guitar on Trilöbit band. I think my style is a mix between tattoo flash and cartoons. hope you like!