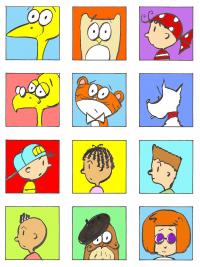 noodles cartoons
"be glad of life- because it gives you the chance to love,to work,to play & to look up at the stars!.."
Annan, Scotland, Reino Unido
Miembro desde hace July 11, 2013
288 586
vistas
2
comentarios
1
favorecido(s)
Informaciones profesionales
Nombre
Jack O'Hara
Educación
Fashion Textile Design- Brighton
Técnicas
hand drawn artwork
Instrumentos
pen & ink, pencil, brush
Informaciones Personales


Art director for noodlescartoons-facebook,qualified art teacher. Author of Diary of a Scotty- Dog! Instagram.