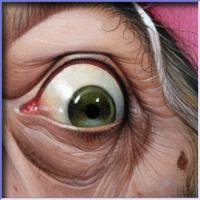 achille
Torino, Italia
Miembro desde hace April 15, 2010
www.achillesuperbi.it
273 960
vistas
345
comentarios
183
favorecido(s)
Informaciones profesionales
Nombre
Achille Superbi
Educación
Liceo Artistico
Técnicas
Watercolor Pencils on Fabriano F5 Canvas
Instrumentos
Prismalo Caran d'Ache watercolor pencils, brushes.
Influencias
Bosh, Bruegel
Informaciones Personales
• Diplomato al 1° Liceo Artistico di Torino. Dal 1982 lavoro al Centro di produzione Rai di Torino dove sono attualmente coordinatore dell'Area grafica. Ho pubblicato centinaia di illustrazioni per campagne pubblicitarie, libri e periodici italiani e internazionali. • Since 1982 I've been working as graphic coordinator of production at the Turin branch of RAI, the first italian broadcasting service. For several years my caricatures were featured on television programmes. I have done hundreds caricatures and illustrations for many books and magazines, as well as for advertising campaigns both italian and foreign.
Contactos de achille
(85)