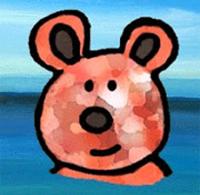 Pascal Kirchmair
"Aquila non captat muscas"
Innsbruck, Austria
Miembro desde hace April 29, 2011
pascalkirchmair.blogspot....
3 823 366
vistas
866
comentarios
13
favorecido(s)
Informaciones profesionales
Nombre
Pascal Kirchmair
Cumpleaños
1974-08-02
Educación
Autodidakt (self-taught)
Técnicas
Cartoons and caricatures
Instrumentos
pencil, pen and ink, watercolour, WACOM Cintiq 21 UX with Photoshop
Influencias
Pablo Picasso, Walt Disney, Carl Barks, Pat Bagley, Philippe Geluck, Sempé, BOSC, Chaval, Raymond Peynet, Voutch, Steve Sack, Arístides Esteban Hernández Guerrero (ARES), Osmani Simanca, Henri Matisse, Chris Browne, Randall Enos, Paul Cézanne
Viñeta favorita
Raising Duncan, Peanuts, Mutts, Hägar, Quick et Flupke
Informaciones Personales


I was born in Valenciennes (Northern France) in 1974 to a French mother and an Austrian father. I live near Innsbruck in Austria where I job as a freelance cartoonist and illustrator. Some of my works (caricatures, cartoons and illustrations) have been published in books (Ernst Klett Verlag, dtv Verlag, Oebv, riva Verlag, Westermann Gruppe) and printed on posters and T-shirts (www.vesteesquerda.com.br). I regularly participate in international cartoon and caricature contests where my drawings were shown in many catalogues and exhibitions.
Contactos de Pascal Kirchmair
(40)