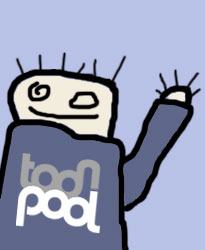 John Bent
"Fast, Cheap, and out of control (with a sense of refinement)."
New Haven, Estados Unidos de América
Miembro desde hace February 20, 2008
www.bentillustration.com
224 882
vistas
30
comentarios
15
favorecido(s)
Informaciones profesionales
Nombre
John Bent
Cumpleaños
1978-11-20
Educación
M.F.A in painting and printmaking
Técnicas
Digital (Illustrator, Flash, Photoshop), Gouache, Pen and Ink, Printmaking
Instrumentos
My trusty MAC, silverline brushes, linoleum blocks, silkscreen, whatever I can get my hands on.
Influencias
Herge, R. Crumb, Norman Rockwell, Francis Bacon, Phillip Guston, Paul Thek, Robert Gober, Julie Doucet, Charles Burns, Aline Kominsky-Crumb.
Viñeta favorita
Tintin!
Informaciones Personales


Artist and illustrator living in New Haven, CT. I'm always ready and willing to accept commissions and illustration jobs. I also run a small art gallery call Hello My Name is Gallery. We show group and solo shows or art and illustration work (about 4 shows a year). Visit www.Hellomynameisgallery.com for more information. I'm also interested in collaborating on both digital and traditional artwork. Contact me if you are interested in collaborating.