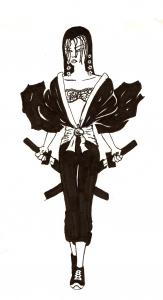 Catalano
Buzau, Rumania
Miembro desde hace October 20, 2010
2 460
vistas
0
comentarios
0
favorecido(s)
galería de Catalano
(2)

Gottin Theis ...

Meine Zimmerk...
Informaciones profesionales
Nombre
Meitner Heffreith
Cumpleaños
1990-10-02
Informaciones Personales


I draw ever since I was so little that I can't remember when I was holding the pen. My style is kinda messy and out of the ordinary. As you can see, for the moment I have two cartoons, hope for more...