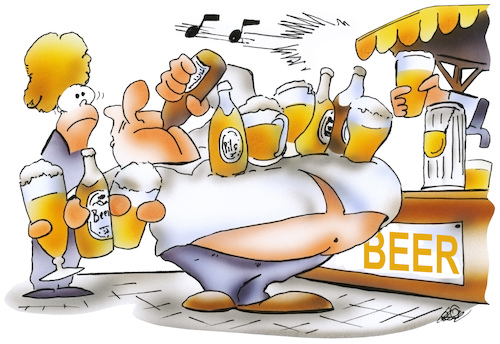 Format
Print
213 x 147 mm @ 300dpi
889 x 611 mm @ 72dpi
Digital
2520 x 1732 Pixel
Formato horizontal

Motivos parecidos
Desgraciadamente no está disponible.
»
«
German beer
Archivo n° 337467

by
HSB-Cartoon

Inicie sesión ahora o
regístrese gratis en Toon Agent »
Usuarios registrados tienen acceso a
la base de datos de cartoons internacionales
pueden descargar archivos imprimibles ahora mismo
tienen cómodas opciones de pago
tienen acceso a cartoons de actualidad diaria
guardar imágenes en la caja de luz
Limitaciones de uso
If you can't decide what's the best. The grand selection of German beer.