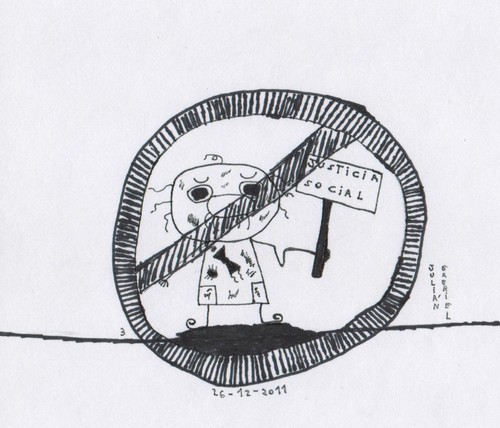 4234
Ley Antiterrorista Argentina

3
Applause

de
Juli
on 26 de December de 2011
La ley de Antiterrorista Argentina, además, graves riesgos para las organizaciones que presten apoyo a los movimientos sociales, ya que podrían ser consideradas como autoras del delito de financiamiento al terrorismo, en caso de que reciban, recolecten o entreguen dinero para solventar actividades de organizaciones sociales cuyas protestas sean consideradas acciones terroristas.
Por eso, rechazemos este atropello a la libertad de expresión y libre reclamo.
The Terrorism Act Argentina also grave risks for organizations that support social movements, as they may be considered as perpetrators of the crime of terrorist financing, in case they receive, collect or deliver money to fund activities of organizations social protests which are considered terrorist acts.
Therefore, we reject this attack on freedom of expression and free claim.
Política » Internacional Ejército & Seguridad Terrorismo Trabajos & Social Fraude & Corrupción
quinphakirchneristaopresoraantidemocraticaargentinaantiterroristaley